Welcome to ON TRACK ON LINE
If you like railroading, we hope you'll make this a frequent stop in your journeys on the World Wide Web.
---
Welcome to ON TRACK ON LINE
Welcome! We discuss train travel and various aspects of the railroading hobbies. We hope you will find the material here interesting and educational. We'll be happy to try to answer your questions and address your concerns. You may contact us via our "Meet Leaders" page.
---
Amtrak Equipment Roster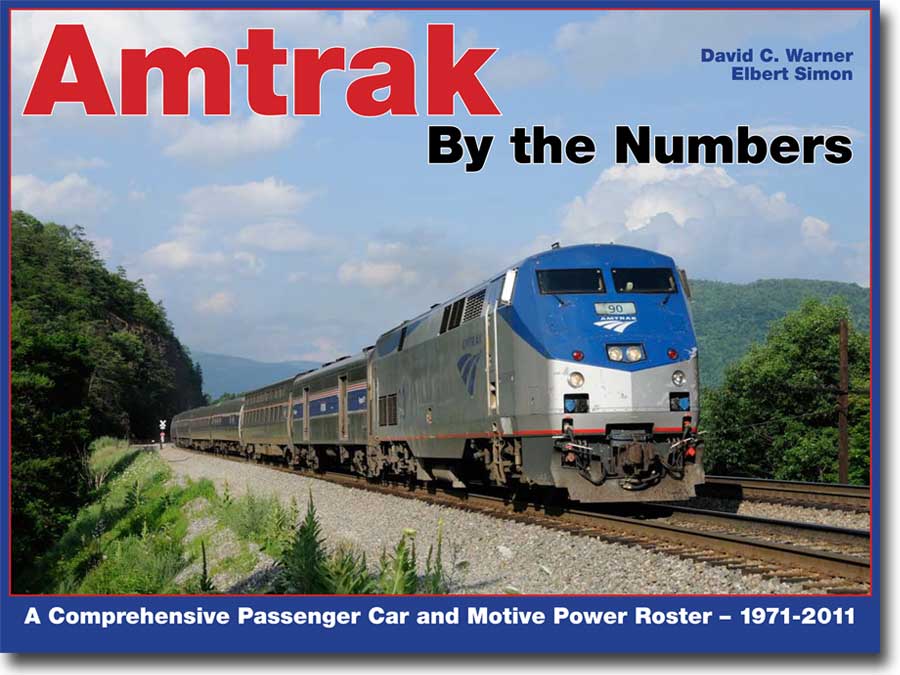 Our Amtrak Roster is the best publicly available roster of Amtrak equipment on the Web, and is updated frequently with equipment changes.
Looking for historical roster information? All 40 years of Amtrak roster history is now available! Visit our Amtrak By the Numbers page where you can find a link to an order form.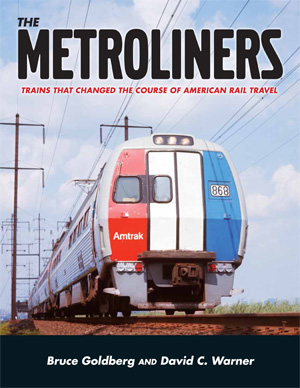 The Metroliners, a new book published by White River Productions, is now available. Relive the history of this remarkable train service that became synonymous with business travel in the Northeast and arguably saved intercity passenger rail service in the United States. Visit our Metroliner Conversions page where you can find a link to an order form.




---
OTOL Forums
Visit our On Track On Line Forums/Bulletin Board to read news about all aspects of rail travel and railroad hobbies. Register on the Board to join discussions about your favorite railroad subjects.

---
OTOL Chat
OTOL Chat is another feature on our site. To learn more, our Forums and read: The New OTOL Chat System or visit OTOL Chat directly. The Chat system is very easy to use and requires no special software. OTOL Forums membership is required. We hold a weekly Chat about "anything on flanged wheels" beginning at 9:30pm Eastern Time every Sunday evening. Log in with your OTOL Forums username and password.

---
Amtrak Travel Tips
Planning on taking an Amtrak trip? Make sure you check out our revised Amtrak Travel Tips for help on how to make your trip more enjoyable. We feature a special section of tips for Amtrak's unique Auto Train that lets you take your car with your between the Washington, DC, metropolitan area and central Florida.
---
Amtrak Radio Frequencies
Amtrak trains use the radio frequencies of the Host Railroads over which Amtrak trains run. Our Amtrak Frequencies section lists the AAR channels and frequencies Amtrak uses on each of its routes, with specific data about each route segment.

---
Urban Transit References
Our listing of urban rail systems will let you know what's available before you arrive (hopefully by train.)
---
Trip Reports
Frequent visitors have submitted hundreds of trip reports over the years, and you can find them in our trip reports section. The trip reports section has instructions for submitting your own report.

---
Photo Gallery
We have a unique selection of photos submitted through the years by visitors.

---
Danny Boehr/Al Tuner "Muse From Here" Archive

Our Danny Boehr/Al Tuner - The Muse From Here Archive section pays homage to long-time friend of this site's original webmasters. Even after 20 years, Danny's writings still touch the heart of railfans.

---
Amtrak Disclaimer:Amtrak does not endorse this page, nor does it sponsor this or any other On Track On Line page. Amtrak sources were used to compile the roster, but the roster does not represent an official Amtrak roster, nor is the roster information endorsed by Amtrak. Similarly, information contained on the Amtrak Travel Tips, Auto Train Tips and Radio Frequencies was compiled by riders of the trains, and is not endorsed by Amtrak.

---